I float this page aloft as a memorial to JJ La Rue, my wife and boon companion of 18 years. She was born Janet Beth Shulnes in Peter's Township, Pennsylvania on September 19, 1954 and left us on July 15, 1998 in Athens, Greece. She is sorely missed by all who knew her.
I met her in San Francisco in 1979. Before I knew it, we were living together. By 1981 we had moved to Europe. We installed ourselves in Brussels in 1982 and continued to plow that furrow, hoe that row, difficult though it often was until 1998 when we moved to Athens. We got here in May, 1998. By July she had moved on.
I still love her and I dream of her often.
Damn, girl! Wish you were here.
Read my blog post and tribute here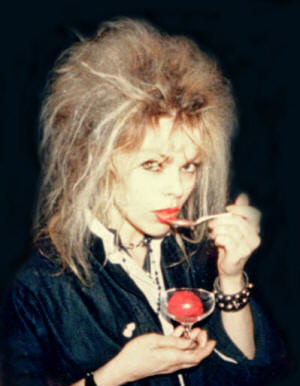 JJ in Tokyo about 1986.
JJ Gallery more photos of JJ

Read my story fragment "Before the Fact" which deals with the circumstances of her death.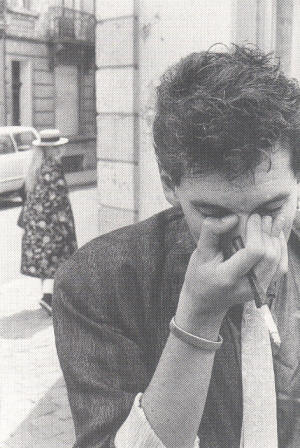 Me and JJ Bruxelles about 1986.
Photo Fran van der Hoeven from the book "Rock Around the Camera"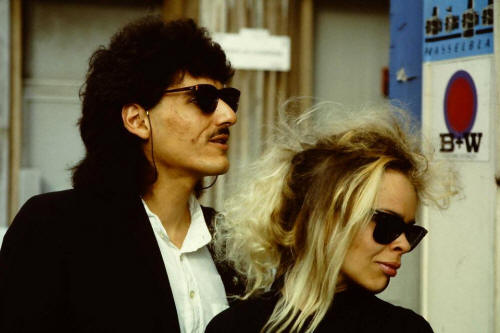 Me and JJ in Norway, 1986.

photo Daniel Wang